Friends: Matthew Perry Stopped Chandler and Monica Cheating Storyline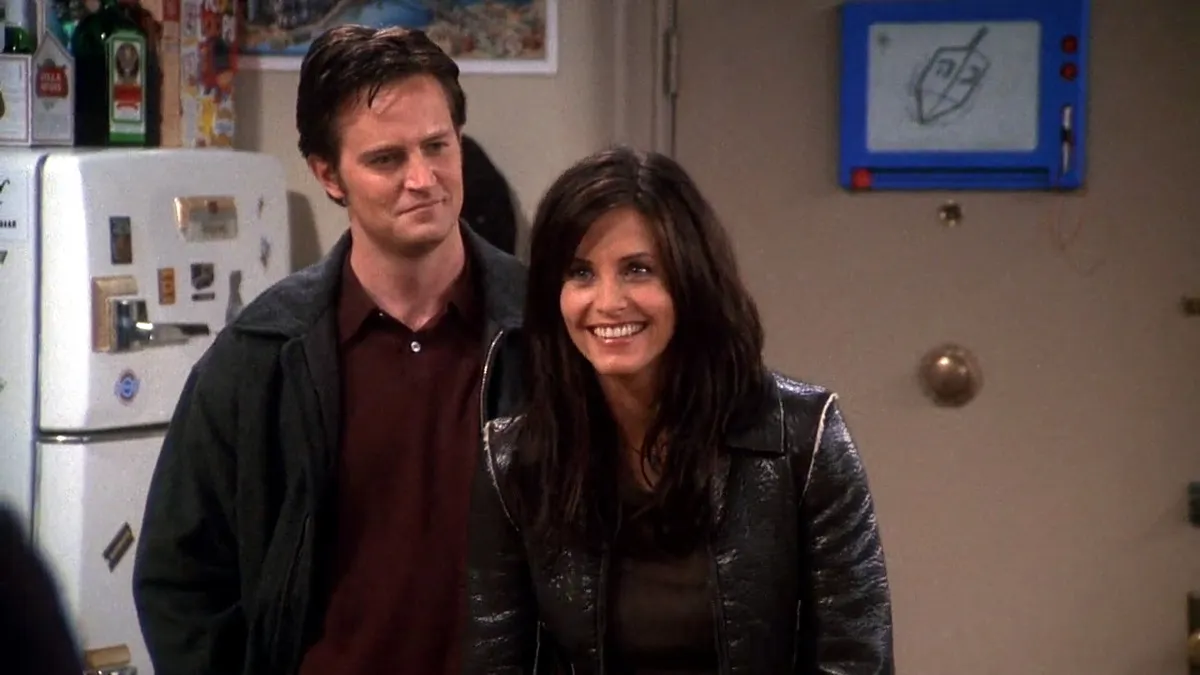 A guest star on Friends revealed that Matthew Perry stopped a storyline,which would have seen Chandler cheat on Monica.
Chandler almost cheated on Monica in Friends Season 5, according to a guest star.
Lisa Cash played a flight attendant in "The One in Vegas: Part 1", an episode towards the end of the sitcom's fifth season. The actress revealed in an interview with TMZ (via Variety) that her original role was very different.
"I came in as a guest star and I was super excited," Cash recalled. "The scene was Chandler and Monica were arguing in Vegas about having lunch with Richard."
Cash continued: "Initially in our script, Chandler goes up to the hotel room, orders room service and I bring it up [to him] as a hotel worker. We end up talking and laughing and connecting and Chandler ends up cheating on Monica with my character."
The actress goes on to explain why Perry put a stop to the story: "We had rehearsed it and everything," she said. "The day before we were shooting in front of a live audience, I was told that Perry went to the writers and said the audience would never forgive [Chandler] for cheating on Monica. He was probably right! That would've changed possibly the course of the show and his character."
Cash's memories of Perry are the latest in a series of remembrances following the actor's death on October 28 at the age of 54. Friends co-creators Marta Kauffman and David Crane released a joint statement along with executive producer Kevin Bright, saying in part: "He was a brilliant talent. It's a cliche to say that an actor makes a role their own, but in Matthew's case, there are no truer words."
Perry's co-stars on Friends – Jennifer Aniston, Courteney Cox, Lisa Kudrow, Matt LeBlanc, and David Schwimmer – released a joint statement of their own. It reads: "We are all so utterly devastated by the loss of Matthew. We were more than just cast mates. We are a family. There is so much to say, but right now we're going to take a moment to grieve and process this unfathomable loss. In time we will say more, as and when we are able. For now, our thoughts and our love are with Matty's family, his friends, and everyone who loved him around the world."