Zack Snyder's Rebel Moon Part 1 Sets Theatrical Release Date, Cities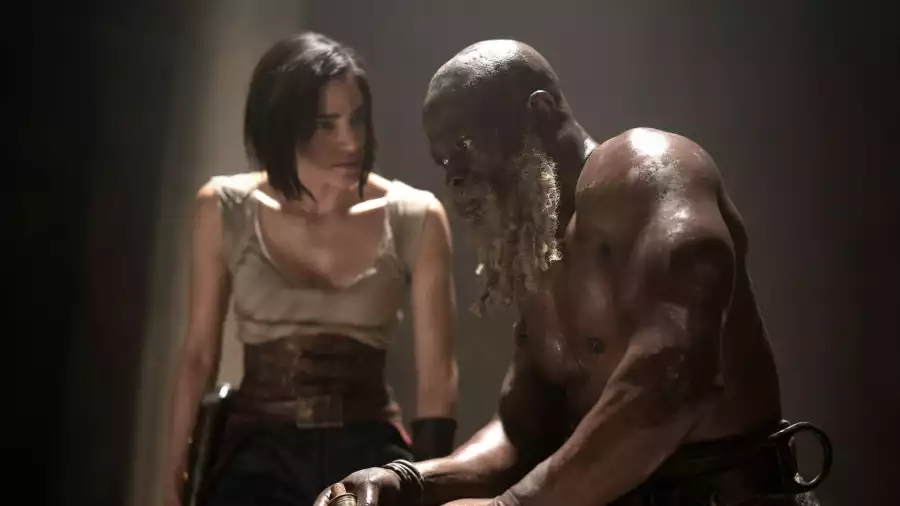 Ahead of Rebel Moon – Part One: A Child of Fire's debut on December 22, Netflix will first release Zack Snyder's newest sci-fi epic in select theaters for one week.
According to Variety, the first installment will be screened on 70mm in four cities including Los Angeles (Egyptian Theatre), New York City (Paris Theater), Toronto (TIFF Bell Lightbox) and London (Prince Charles Cinema), start from December 15-21.
What is Rebel Moon?
"A peaceful colony on the edge of the galaxy is threatened by the armies of a tyrannical regent named Balisarius," reads the film's synopsis. "The desperate civilians dispatch Kora, a young woman who has a mysterious past, to seek out warriors from nearby planets to help them challenge the regent."
Rebel Moon stars Sofia Boutella as Kora, Ed Skrein as Admiral Atticus Noble, Charlie Hunnam as Kai, Michiel Huisman as Gunnar, Djimon Hounsou as General, Staz Nair as Tarak, Doona Bae as Nemesis, Ray Fisher as Darrian Bloodaxe, and newcomer E. Duffy as Milius, with Oscar winner Anthony Hopkins as the voice of an ancient robot knight named Jimmy.
Described as a fantasy epic, the film is directed by Snyder from a screenplay he is co-writing with Shay Hatten and Kurt Johnstad, based on a story by Snyder and Johnstad. It is produced by Deborah Snyder, Wesley Coller, and Zack Snyder for The Stone Quarry along with Grand Electric's Eric Newman. Sarah Bowen is executive producing for Grand Electric.
Rebel Moon – Part One: A Child of Fire is slated to make its Netflix debut on December 22, 2023, followed by its sequel, Rebel Moon – Part Two: The Scargiver, on April 19, 2024.