Bjorn of the Dead Adds Iron Maiden Singer to ABBA-Flavored Zombie Movie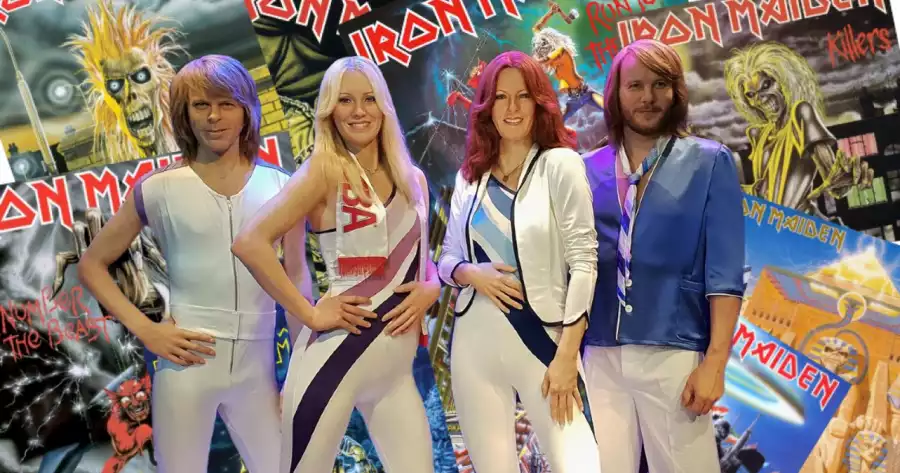 Iron Maiden singer Bruce Dickinson is set to star in Raven Banner's ABBA-flavored horror movie Bjorn of the Dead.
The story of Bjorn of the Dead sees an ABBA tribute band trapped in a nightclub at the start of the apocalypse. Bjorn and his band must work together to save themselves, humanity, and the future of music.
The horror comedy is set in the world of tribute bands. Bjorn, lead singer in Abbatoir, and his band mates Benny, Anni-Frid, and Agnetha spend their weekends covering ABBA classics at various increasingly depressing venues, from old folks' homes to empty pub back rooms. It's a grind. The band is ready to call it a day when Benny, the band's oldest and most needy member, hears of a Battle Of The Bands competition for tribute bands at The Niney Dimey.
As the band arrives to load in their gear, things begin to go awry rather quickly. A disturbance in the main room of the venue rapidly gets out of control, forcing Bjorn and his band to take cover backstage. Some of the other bands are injured from the fracas outside, injuries which soon present a problem when the wounded begin to transform into bloodthirsty ghouls.
Dickinson is unlikely to be the only famous musical act involved, as cameos from other rock and heavy metal bands are set to feature as well.
Bjorn of the Dead will be directed by Elza Kephart (who helmed the fun killer jeans movie Slaxx) and is written by co-producer Austin Dickinson, based on an original story by Andrew Prendergast and Austin Dickinson.
It's set to start production in 2024.