The Crown: Elizabeth Debicki Says Fake Paparazzi Scene Was 'Incredibly Invasive'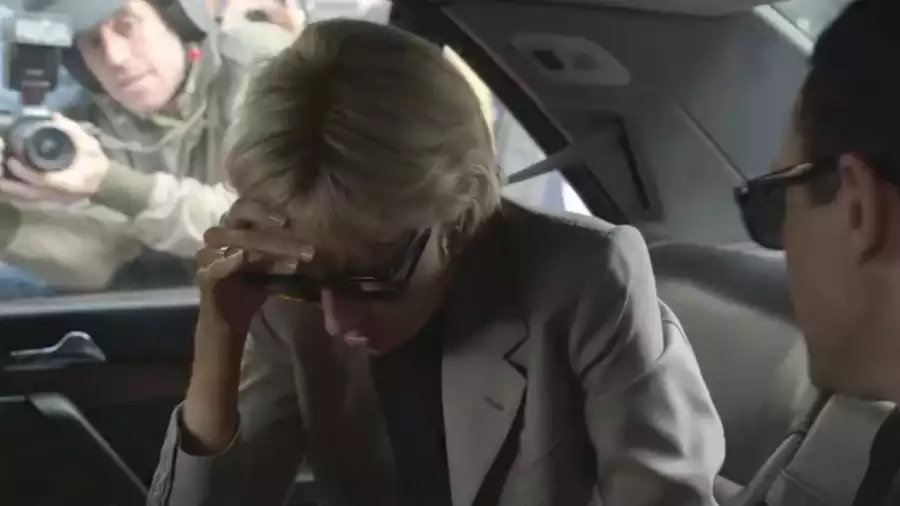 The sixth and final season of The Crown will cover the late Princess Diana's final days. Actress Elizabeth Debicki — who plays the Princess of Wales in seasons five and six of Netflix's award-winning historical drama — revealed in an interview (via Variety) that filming the period leading up to her untimely death is "completely unbearable," especially the "incredibly invasive" fake paparazzi scene.
The Crown Season 6 is set between 1997 and 2005, exploring the budding relationship between Prince Willian and Kate Middleton and Princess Diana's fatal car crash in 1997. According to Debicki, filming the scenes where paparazzi harass Princess Diana — billed as the most photographed woman at the time — was uncomfortable and utterly invasive.
"It was difficult to recreate. It was heavy and very manic, and incredibly invasive. And it had a kind of pressure to it. At times it's almost like an anomalistic response to being pursued by that many actors playing the press, because there's nowhere you can go and you only have to be in a situation like that for about a minute, before you realize this is completely unbearable," said the actress.
But while the scene was incredibly challenging for the actress, it is also "very important" for her to tell that part of Princess Diana's story.
"Trying to get from one place to another and to have this swarm around you, you feel very trapped. It's a really unpleasant experience. It's really horrendous to have that many people yelling at you and wanting something. So we let it happen, because it feels like a very important part of the story to tell," she added.
Who's Involved in The Crown Season 6?
The groundbreaking series' last season debuted on November 16 and stars Imelda Staunton as Queen Elizabeth II, Jonathan Pryce as Prince Philip, Lesley Manville as Princess Margaret, Dominic West as Prince Charles, Rufus Kampa as Prince William, Fflyn Edwards as Prince Harry, and Olivia Williams as Camilla Parker Bowles.