Willem Dafoe's Poor Things Role Was Tough, but Rewarding for Actor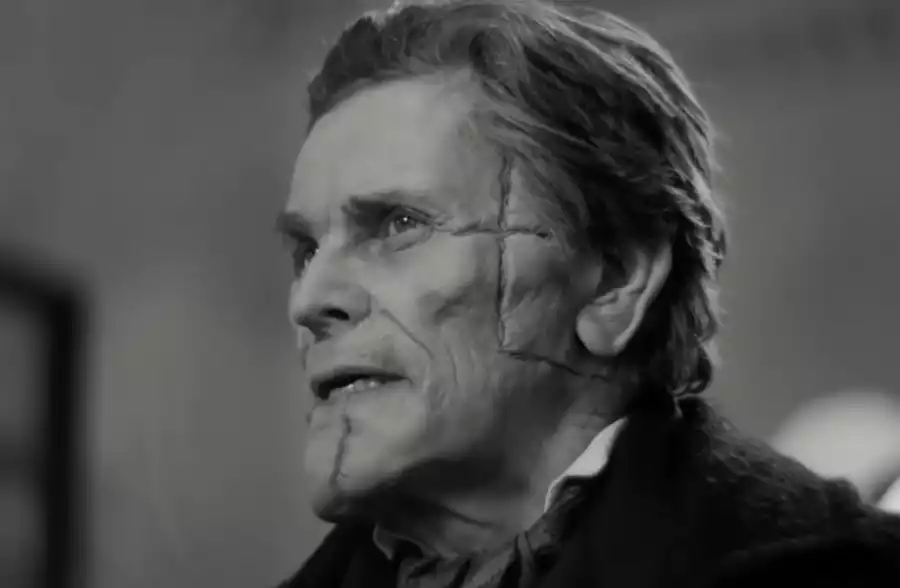 Willem Dafoe has an incredible roster of intriguing characters he's portrayed that he can be proud of. Still, the grueling schedule for his mad scientist character in Yorgos Lanthimos's Poor Things was especially rewarding for the actor.
Dafoe's Creative Riches from Poor Things
Speaking exclusively to Vanity Fair, Dafoe detailed the lengthy makeup process behind his disfigured mad scientist, Dr. Godwin Baxter.
"Four hours in, two hours out every day—I'm showing up at three o'clock in the morning, sitting in the chair, meditating and trying to deal with standing still. You can't sleep because it's intricate enough that you've got to work with the people applying it," Dafoe says int he interview. "Then everybody else comes in at seven o'clock, and your day starts. You do a full day. Then you take it off. It's a grind, but I liked working with a mask in there—quite literally, a mask."
Dafoe also recalled how it wasn't just the makeup that got him into the role, but the set design.
"In every spare moment, you'd just wander. I'm wandering because there are beautiful things around. Books! You'd read these books with, like, beautiful scientific diagrams." Dafoe exclaimed, "You had so many things that defined the world—unless you were asleep, you had to live in it. That's ideal for an actor, because it's like nothing else. You fold into it. Everything tells you what to do."
Poor Things is an offbeat take on the Victorian-era novel by Alasdair Gray that skews the Frankenstein legend. The story follows Bella Baxter (Emma Stone), a young woman brought back to life by the brilliant and unorthodox scientist Dr. Godwin Baxter (Dafoe). Under Baxter's protection, Bella is eager to learn. Hungry for the worldliness she lacks, Bella runs off with Duncan Wedderburn (Mark Ruffalo), a slick and debauched lawyer, on a whirlwind adventure across the continents. Free from the prejudices of her times, Bella grows steadfast in her purpose to stand for equality and liberation.
Also on the Poor Things cast are Ramy Youssef, Jerrod Carmichael, Christopher Abbott, Margaret Qualley, and Kathryn Hunter.
Poor Things will be released in theaters on December 8, 2023.