Under Pressure Trailer Previews Netflix Documentary About U.S. Women's World Cup Team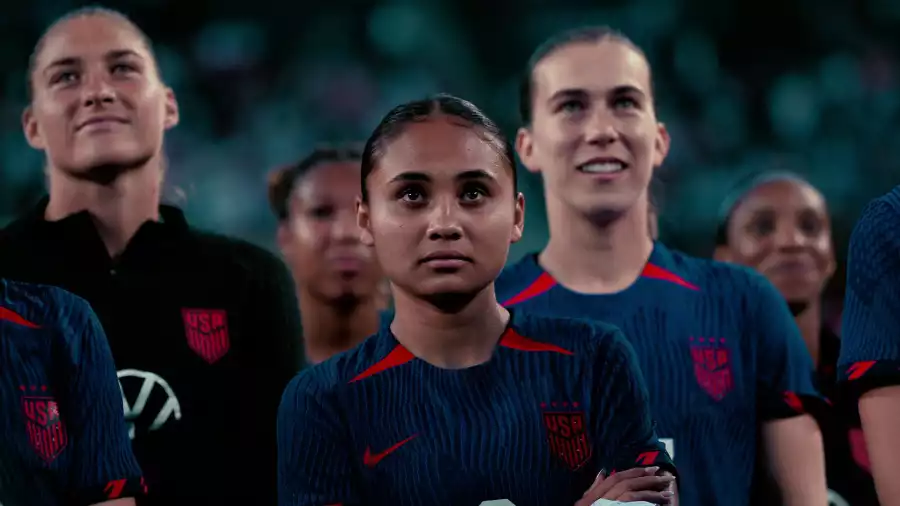 Netflix has released the official Under Pressure trailer for its newest sports documentary series, centering around the U.S. Women's National Team's journey to the 2023 FIFA Women's World Cup.
The video highlights the pressure and anticipation for potentially scoring another World Cup title following the team's back-to-back victories. The docuseries will start streaming on December 12.
Check out the Under Pressure: The U.S. Women's World Cup Team trailer below
What to Expect in Under Pressure?
Described as an all-access sports series, Under Pressure will allow audiences to intimately follow the US Women's National Team's players and coaches and reveal an inside look at the most decorated team in soccer history. It will feature interviews from veteran champions like Alex Morgan and Lindsey Horan, 18-year-old rising star Alyssa Thompson, and US Women's World Cup Team first timers Savannah DeMelo, Lynn Williams, and Kristie Mewis.
"In the documentary, viewers will get a first-hand look at the pressure, the euphoria, the joy, and the hardships that these world-class athletes experience as they strive to capture their third World Cup title in a row," reads the synopsis. "Issues ranging from injury, criticism and doubt, equal pay, and upholding legacies are all brought to light as the narrative unfolds. The series will capture all of the personal and team preparation on the road to the 2023 FIFA World Cup. Throughout their tournament run, audiences will learn how this team stands on the shoulders of those who played before them, and how they continue to break the glass ceiling for equality in sports for women of the future."
Under Pressure is directed by Emmy winner Rebecca Gitlitz. Executive producers are Connor Schell, Mike Beck, Alexa Conway, Libby Geist, Rebecca Gitlitz, Ian Orefice, Jamie Patricof, and Jessica Sherif, with Marie Margolius and Nick Eisenberg serving as producers. It hails from Time Studios and Words + Pictures in association with FIFA.