Machine Gun Kelly on Legend of Zelda Movie: 'If I Don't Play Link We Have a Problem'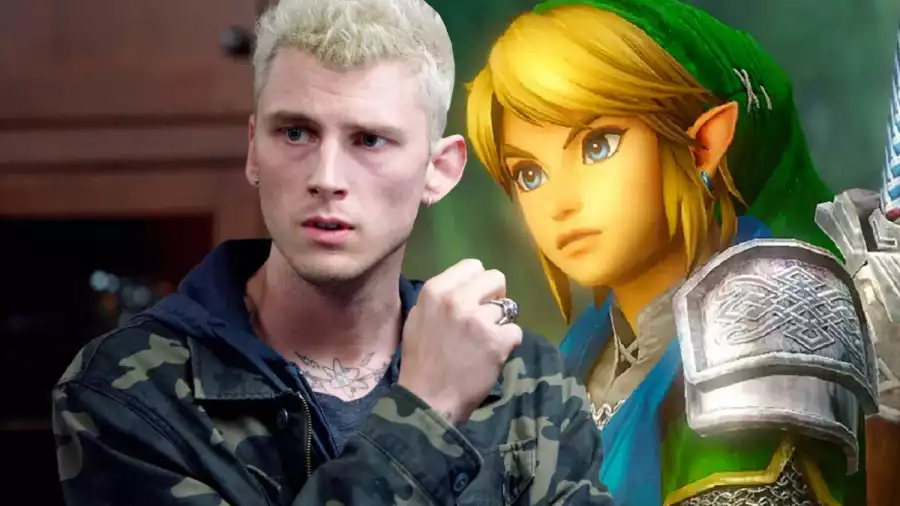 Machine Gun Kelly is throwing his hat in the ring to play Link in the upcoming live-action The Legend of Zelda movie.
Per People Magazine, Machine Gun Kelly posted a screenshot of an article announcing a live-action Legend of Zelda movie was in the works to his Instagram Story. "If I don't play Link we have a problem," Kelly wrote as the caption.
In October 2022, Kelly and his fiancée Megan Fox were photographed wearing costumes inspired by The Legend of Zelda, with Kelly being dressed as Link and Fox as Zelda. Kelly, who is most famous for his music career, has starred in a handful of films in the past, including 2018's Bird Box, 2019's Big Time Adolescence, and 2020's Project Power, among others.
What do we know about the live-action Legend of Zelda movie?
On November 7, 2023, Nintendo announced a live-action Legend of Zelda movie is on the way. It will be directed by Wes Ball, who helmed the Maze Runner movies and the upcoming Kingdom of the Planet of the Apes, which is scheduled to release in United States theaters on May 24, 2024.
Co-financed by Nintendo and Sony Pictures Entertainment, the still-untitled Zelda movie will be produced by Shigeru Miyamoto and Avi Arad.
Kelly isn't the only actor who has publicly expressed interest in joining the Legend of Zelda film. Following a number of tweets from fans suggesting Hunter Schafer should play Zelda in the movie, the Euphoria star responded, "That would be so cool. I love the game, personally. I played it as a kid and I still play it now. Who knows! That would be pretty cool."
Official casting, plot details, or a release date for Nintendo and Sony Pictures Entertainment's The Legend of Zelda movie have not been formally announced at this time.