Moana: Dwayne Johnson Confirms Disney's Live-Action Remake Is His Next Movie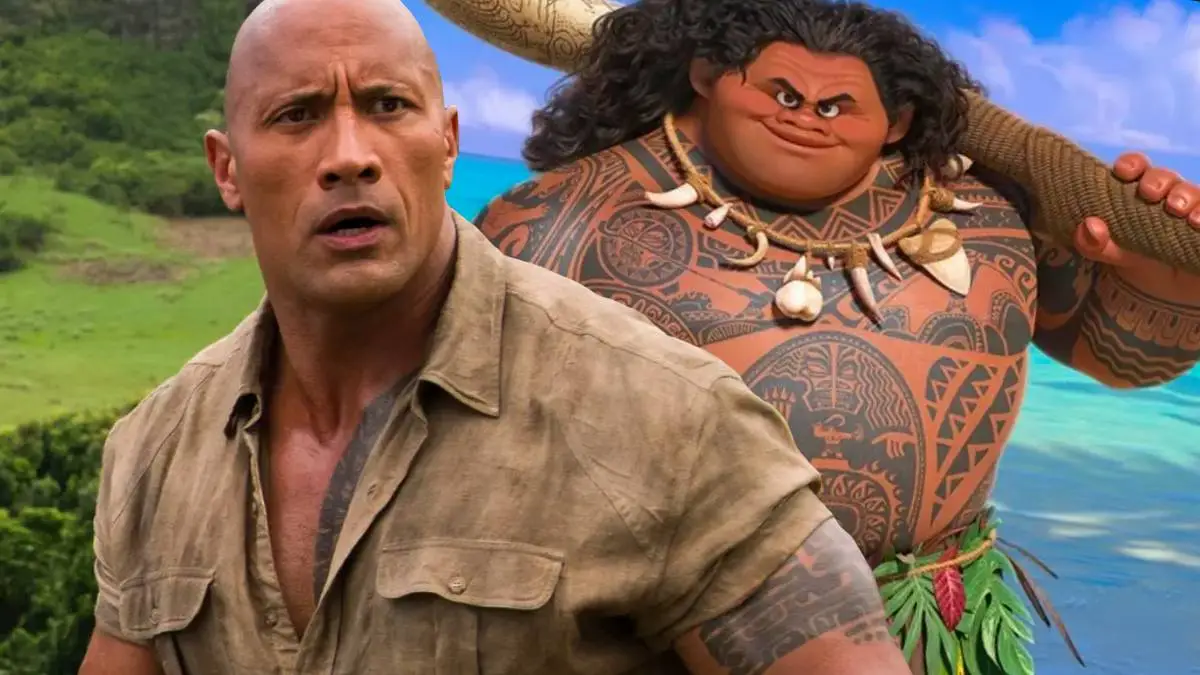 Dwayne Johnson says Disney's upcoming live-action Moana remake will be his next movie.
Speaking with Jimmy Fallon on The Tonight Show, Johnson was asked to give an update regarding the live-action Moana remake now that the Screen Actors Guild-American Federation of Television and Radio Artists (SAG-AFTRA) strike has officially ended.
"My next project that I'll be shooting is a live-action version of Moana," Johnson revealed. "I am the real-life Maui. Thank you guys very much, I'm so excited about this. It's a way, again, to not only pay homage to my Polynesian heritage and culture, but it's also just such a — as you guys know — incredible story that resonates with everyone around the world, especially young girls and empowering young girls."
He continued, "There's what's in front of you and then there's the stuff that you can't see that's way out there. Have faith and confidence in what you are and go out there, even if you can't see it. Moana happens to meet the demigod Maui, who helps her see that and she helps him."
What do we know about the live-action Moana remake?
In April 2023, Johnson revealed in a video announcement that Disney is working on a live-action Moana remake. "I'm deeply humbled and overcome with gratitude to bring the beautiful story of Moana to the live-action big screen," Johnson said at the time. "This story is my culture, and this story is emblematic of our people's grace and warrior strength. I wear this culture proudly on my skin and in my soul, and this once-in-a-lifetime opportunity to reunite with Maui, inspired by the mana and spirit of my late grandfather, High Chief Peter Maivia, is one that runs very deep for me."
Hamilton's Thomas Kail signed on to direct the film in May 2023. Around the same time, Auliʻi Cravalho, who voiced Moana in the 2016 animated movie, revealed she won't star in the movie, but will serve as an executive producer.
The live-action Moana remake is currently scheduled to release on June 27, 2025.