Universal's The Fall Guy Nabs Deadpool 3's Old Release Date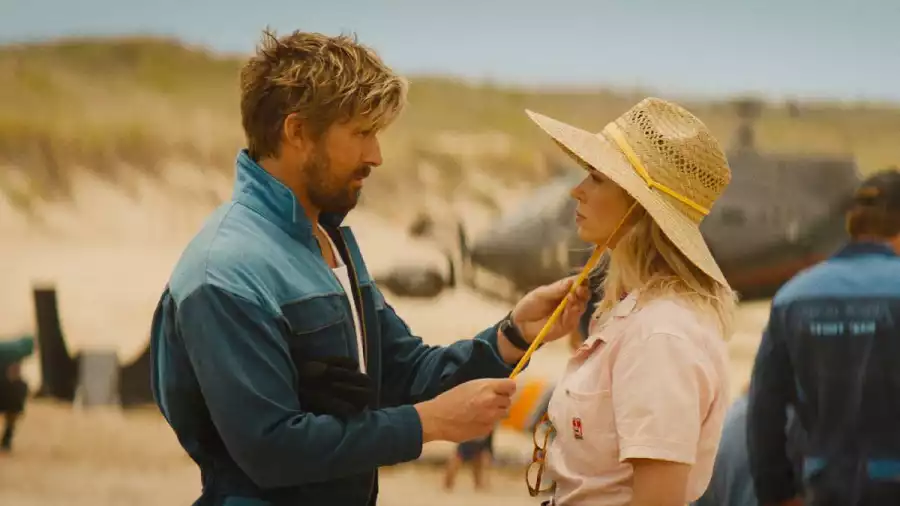 Universal Pictures' Ryan Gosling and Emily Blunt-led action comedy The Fall Guy has a new release date.
Per Variety, Universal has delayed The Fall Guy from March 1, 2024 to May 3, 2024. The film now occupies the date that was previously held by Disney and Marvel Studios' Deadpool 3. The Shawn Levy-helmed Deadpool threequel recently moved from May 3, 2024 to July 26, 2024 amid a larger release slate shift at Marvel.
What is The Fall Guy about?
The Fall Guy is based on the 1980s ABC series of the same name, which starred Lee Majors as Colt Seavers, a Hollywood stuntman who moonlights as a bounty hunter. The upcoming film adaptation is directed by David Leitch (who coincidentally helmed 2018's Deadpool 2) from a screenplay by Drew Pearce.
Gosling takes over the role of Colt Seavers in the new movie. Blunt co-stars as debuting film director Jody Moreno, Colt's ex-girlfriend. The cast also includes Winston Duke, Aaron Taylor-Johnson, Hannah Waddingham, Stephanie Hsu, and Teresa Palmer. Additionally, Majors is expected to make a cameo.
An official synopsis for The Fall Guy reads as follows: "He's a stuntman, and like everyone in the stunt community, he gets blown up, shot, crashed, thrown through windows and dropped from the highest of heights, all for our entertainment. And now, fresh off an almost career-ending accident, this working-class hero has to track down a missing movie star, solve a conspiracy and try to win back the love of his life while still doing his day job. What could possibly go right?"
The Fall Guy opens in theaters on May 3, 2024.