Loki Actress Reveals Who She Wants Sylvie to Face in the MCU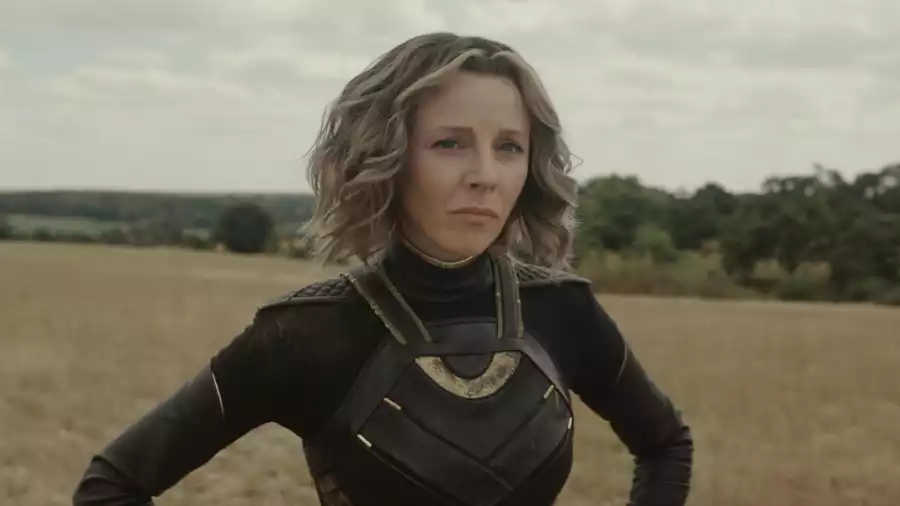 Fresh off the Loki Season 2 finale, Sophia Di Martino is already excited at the thought of Sylvie appearing in movies within the MCU.
"I just want to do as much Sylvie as I can," Di Martino told GamesRadar+. "Just to carry on her story, see where she goes next, and to see her finding her way through some movies would be super cool. Yeah, definitely."
Di Martino loves the bigger commitment the movies require regarding action scenes, joking she's ready to be "put on a wire" to film these elaborate sequences. These scenes typically require an adversary, and Sylvie has already faced off against He Who Remains and Ravonna Renslayer in Loki. Di Martino has her eye on a certain sorceress as her next opponent.
"I'd love to have a witch off with Agatha Harkness," Di Martino said. "Let's get some more of the girls together."
What Happened To Sylvie in Loki Season 2 Finale?
In the Loki Season 2 finale, He Who Remains offers Loki a chance to save the Loom by killing Sylvie before she can stab the variants of Kang the Conqueror. Loki passes on the idea and destroys the Loom, rejuvenating the timelines. Loki now sits at the End of Time, overseeing all the branches. At the end of the episode, Sylvie visits Mobius, and together, they watch Don and his children from afar.
Loki saw the return of Tom Hiddleston as the titular God of Mischief and his quest to restore balance to the sacred timelines by working with the TVA. The official synopsis reads: "The next season picks up in the aftermath of the shocking season finale when Loki finds himself in a battle for the soul of the Time Variance Authority. Along with Mobius, Hunter B-15, and a team of new and returning characters, Loki navigates an ever-expanding and increasingly dangerous Multiverse in search of Sylvie, Judge Renslayer, Miss Minutes, and the truth of what it means to possess free will and glorious purpose."
All six episodes of Loki Season 2 are now available to stream on Disney+.