Brad Pitt F1 Movie Still on Track Despite Reports Claiming Otherwise (Updated)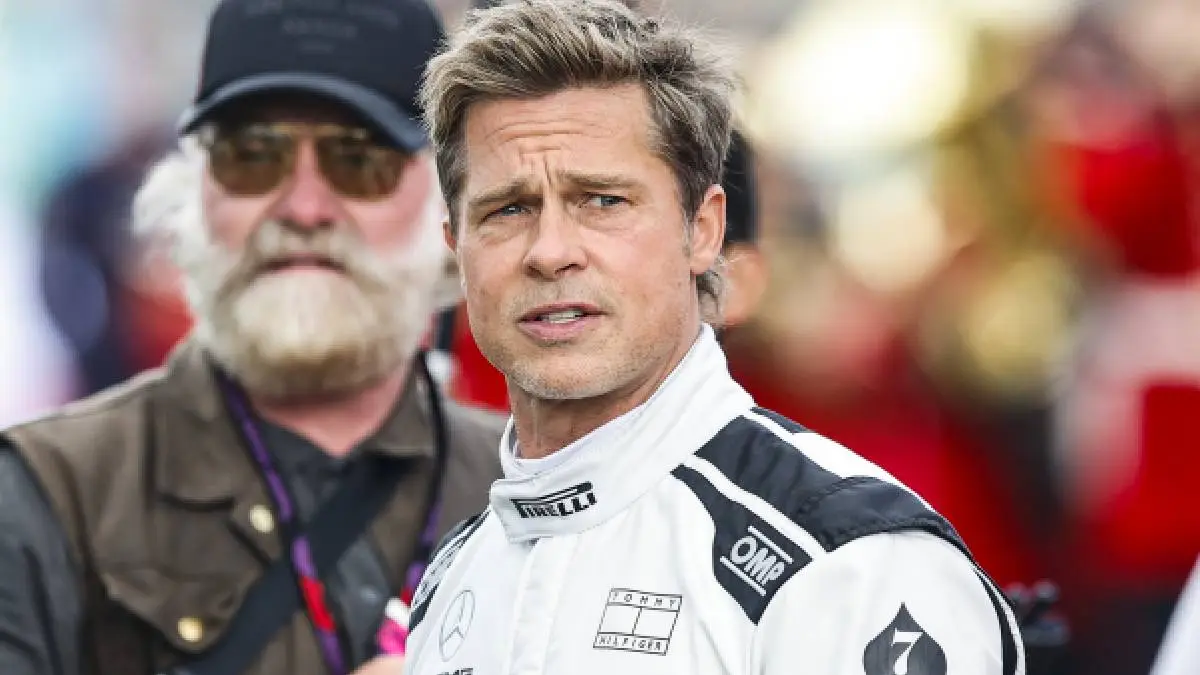 According to an official F1 spokesperson, the film is still on schedule for its original 2025 release timeframe and the report is inaccurate. The spokesperson stated that all footage from this year is relevant and that the film will keep shooting using actual cars on track at Grands Prix in 2024.
Continuity will be kept between footage captured in 2024 and the 2023 F1 season and the movie's sponsors have not changed, with all of them being committed for the project's duration. Finally, the film's production schedule was being adapted prior to and during this year's SAG-AFTRA strike and has been planned to shoot into 2024 for "some time."
The release of Brad Pitt's F1 racing movie has reportedly been stalled after much of the already filmed footage has to be scrapped.
According to The Independent, Pitt's upcoming F1 racing movie, which is directed by Top Gun: Maverick's Joseph Kosinski, has found itself in a situation where a substantial amount of footage recorded prior to the start of the SAG-AFTRA strike is no longer usable.
Earlier this summer, Pitt filmed scenes for the movie at Silverstone's British Grand Prix. While "hours" of footage "worth millions" were reportedly captured, the film's sponsorship deals have now changed. This means that all the footage recorded at Silverstone is no longer permitted to be used.
"It really is a nightmare for Brad and the team," one source told The Sun. "A lot of events had been earmarked for filming throughout the year which would have helped reduce costs rather than having to recreate high-speed moments and wide shots. However, with all the sponsors changing it now makes the footage defunct. It's gutting for Brad and Lewis [Hamilton] who see this project as their baby. Apple Studios, who are helping make the film, are far from impressed but at the end of the day, there isn't a lot they can do."
What is Brad Pitt's Formula One movie?
Announced in December 2021, the still-untitled Formula One racing movie also stars Hamilton as himself, Damon Idris as Joshua Pearce, Kerry Condon, Javier Bardem, and Tobias Menzies. Pitt, meanwhile, is playing Sonny Hayes, a retired driver who returns to the race track to train an up-and-coming prodigy.
After filming the scenes at Silverstone this past summer, Pitt told Sky Sports, "I'll tell you what's amazing about [the movie.] You'll see the cameras mounted all over the car. You've never seen speed, you've never seen the G-forces like this. It's really amazing."