Percy Jackson and The Olympians Trailer Previews the Live-Action Fantasy Series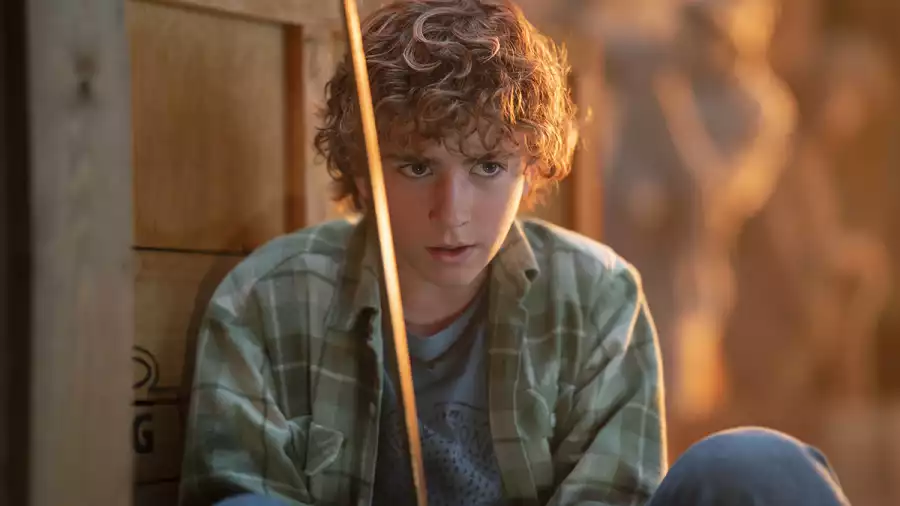 Disney has revealed a new Percy Jackson and The Olympians trailer for the live-action adaptation of Rick Riordan's book series that is coming to Disney+. The series is set to debut with two episodes on December 20.
"The live-action series tells the fantastical story of the titular 12-year-old modern demigod, Percy Jackson, who's just coming to terms with his newfound supernatural powers when the sky god Zeus accuses him of stealing his master lightning bolt," reads the synopsis. "Now Percy must trek across America to find it and restore order to Olympus."
Check out the new Percy Jackson and The Olympians trailer below
The Percy Jackson and the Olympians Disney Plus series is being directed by James Bobin from a screenplay co-written by Rick Riordan and Jon Steinberg, based on Riordan's first installment of his hit Camp Half-Blood Chronicles book series. Executive producers are Riordan, Bobin, Steinberg, Dan Shotz, Rebecca Riordan, Bert Salke, Monica Owusu-Breen, Jim Rowe, and Gotham Group's Ellen Goldsmith-Vein, Jeremy Bell, and D.J. Goldberg. 20th Television is also producing.
Who is starring in Percy Jackson and the Olympians?
The Percy Jackson and the Olympians series also stars Dior Goodjohn as Clarisse La Rue, Charlie Bushnell as Luke Castellan, Virginia Kull as Sally Jackson, Glynn Turman as Chiron, Megan Mullally as Mr. Dodds, Olivea Morton as Nancy Bobofit, and Timm Sharp as Gabe Ugliano. Additional cast includes Jason Mantzoukas as Dionysus, former WWE superstar Adam Copeland as Ares, Jay Duplass as Hades, Lin-Manuel Miranda as Hermes, Timothy Omundson as Hephaestus, Toby Stephens as Poseidon, and the late Lance Reddick as Zeus.