The First Omen Photo Offers Unsettling First Look at Horror Movie Prequel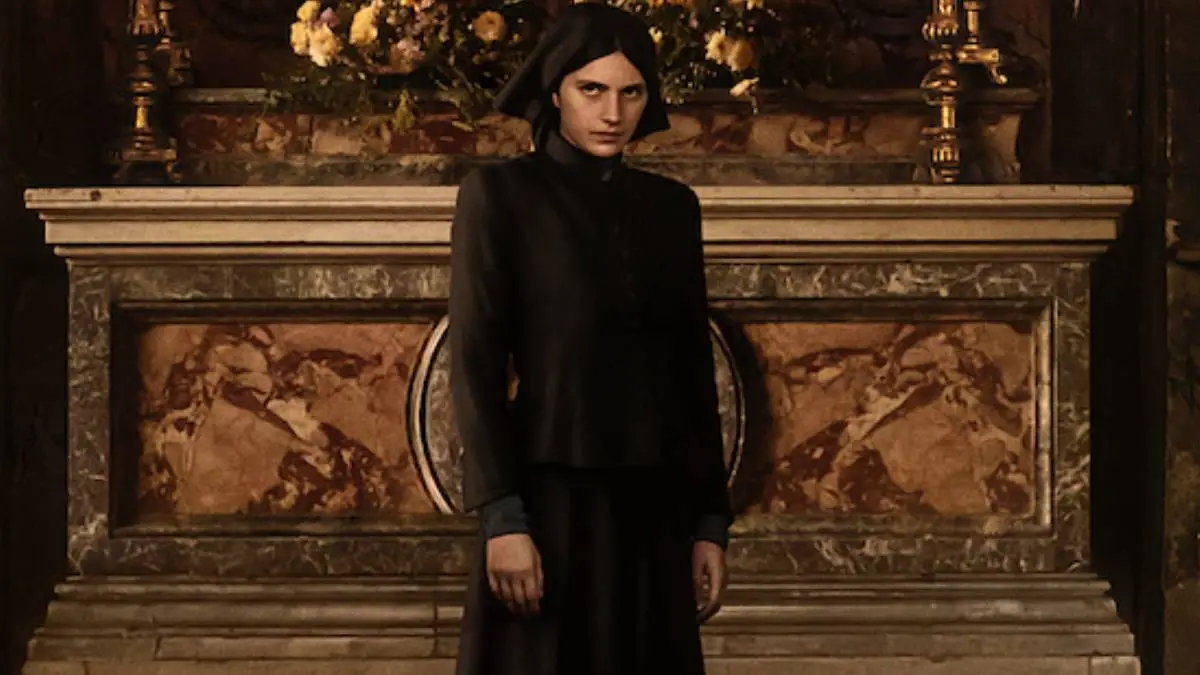 20th Century Studios has unveiled the first look at The First Omen.
The first look at The First Omen sees Nell Tiger Free standing in what appears to be a church while a sinister face made out of candles and lights mischievously glows around her. The horror prequel movie is scheduled to hit theaters in April 2024.
Check out The First Omen image via 20th Century Studios below: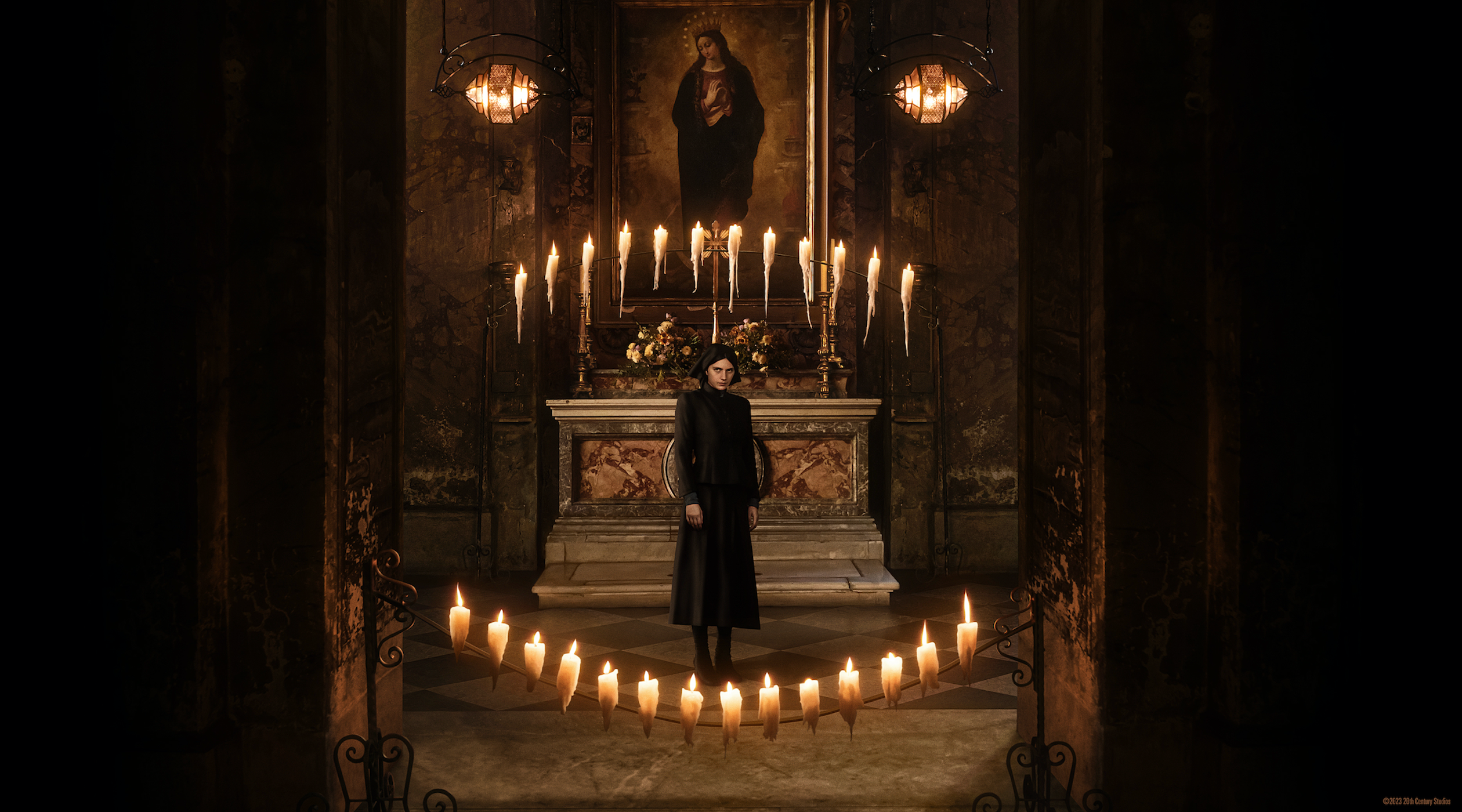 What is The First Omen about?
"When a young American woman is sent to Rome to begin a life of service to the church, she encounters a darkness that causes her to question her own faith and uncovers a terrifying conspiracy that hopes to bring about the birth of evil incarnate," the official synopsis reads.
Starring in The First Omen are Nell Tiger Free (Servant, Game of Thrones), Tawfeek Barhom (The Letter for the King), Sonia Braga (Shotgun Wedding), Ralph Ineson (The Witch, The Northman), and Bill Nighy (Love Actually, Pirates of the Caribbean). The movie is directed by Arkasha Stevenson, who co-wrote the screenplay with Tim Smith and Keith Thomas, while Ben Jacoby provided the story.
David S. Goyer and Keith Levine both serve as producers for The First Omen, while Smith, Whitney Brown, and Gracie Wheelan serve as executive producers.
The First Omen serves as a prequel to The Omen, which was directed by Richard Donner. Released in 1976, the critically acclaimed horror film starred Gregory Peck, Lee Remick, David Warner, Harvey Spencer Stephens, and Billie Whitelaw. The film won an Academy Award for Best Original Score, while it was also nominated for Best Original Song.
The Omen kickstarted a franchise, with Damien: Omen II being released in 1978, Omen III: The Final Conflict in 1981, and Omen IV: The Awakening in 1991. In 2006, a remake of The Omen directed by John Moore was also released.
The First Omen opens in United States theaters on April 5, 2024, from 20th Century Studios.