It's a Wonderful Knife Shudder, VOD Release Dates Announced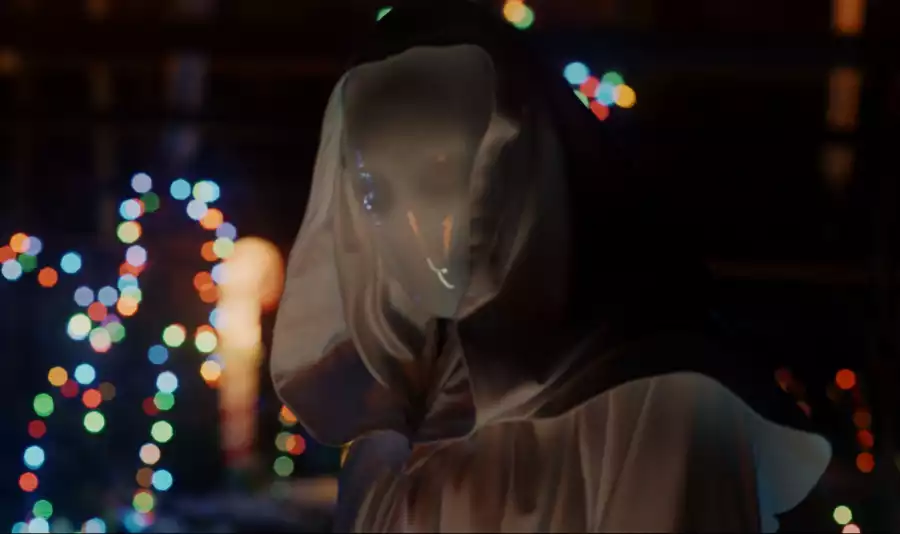 RLJE Films has revealed its seasonal slasher It's a Wonderful Knife will head to Shudder and VOD next month.
It's a Wonderful Knife VOD Release Date
The modern twist on Frank Capra's seminal Christmas classic It's a Wonderful Life will stream on Shudder and be available to rent on all digital platforms on December 1, 2023. Just in time to kick off your festive home viewing for the month.
A year after saving her town from a psychotic killer on Christmas Eve, Winnie Carruthers' life is less than wonderful — but when she wishes she'd never been born, she finds herself in a nightmare parallel universe and discovers that without her, things could be much, much worse. Now the killer is back, and she must team up with the town misfit to identify the killer and get back to her own reality.
The film is directed by Tragedy Girls' Tyler MacIntyre and written by Freaky screenwriter Michael Kennedy. It stars Justin Long, Joel McHale, Jane Widdop, Katherine Isabelle, Jess McLeod, Cassandra Naud