James Gunn Dispels Superman: Legacy Plot Rumor, Teases More Cast Reveals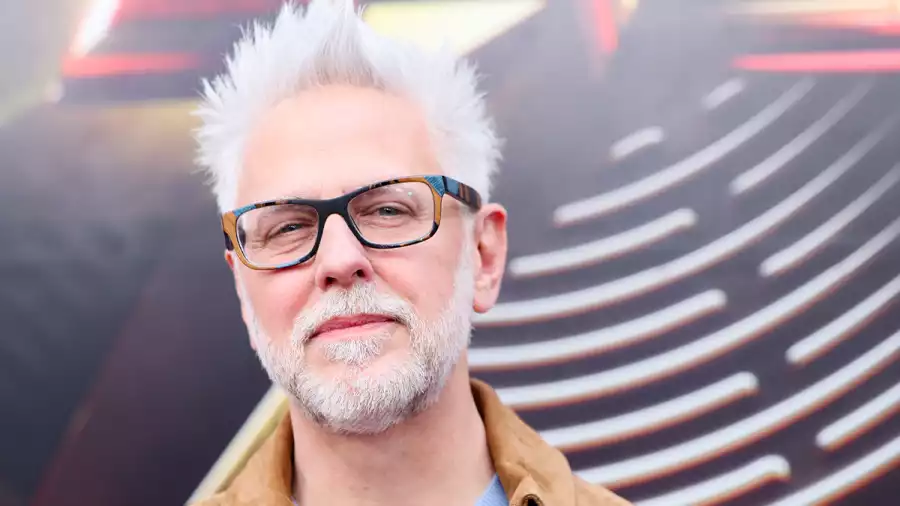 DC Studios Co-CEO James Gunn has dispelled a rumor about Superman: Legacy's plot while teasing more cast member reveals in the future.
On his Instagram account, Gunn was asked if any more casting news would be revealed soon. The director stated that he's "running out of characters to announce" but that a couple of additional reveals will take place soon.
Gunn was also asked in another comment about if the reports of Superman: Legacy's story involving a terrorist threat in the Middle East were true. This is in response to a rumor that began spreading online last week that claimed the film's story would involve terrorists using Kryptonian technology, with Brainiac being behind everything. The filmmaker simply said this wasn't true, debunking the rumored narrative.
You can see screenshots of the Instagram comments below: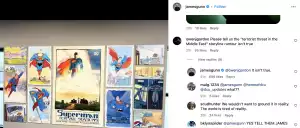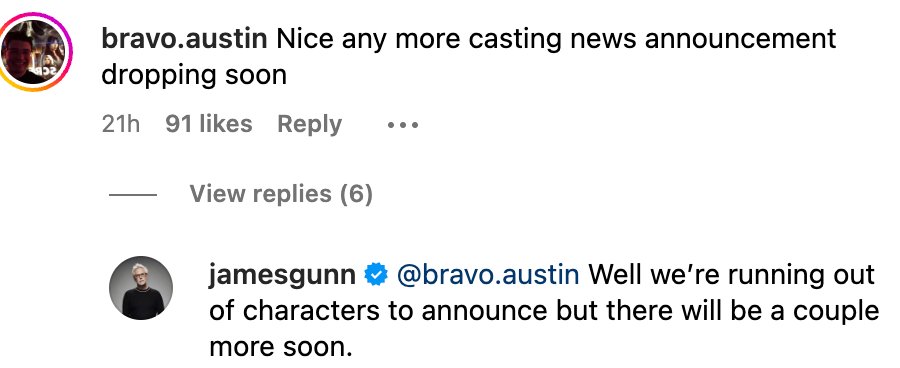 ."Superman: Legacy tells the story of Superman's journey to reconcile his Kryptonian heritage with his human upbringing as Clark Kent of Smallville, Kansas," reads the movie's official synopsis. "He is the embodiment of truth, justice and the American way, guided by human kindness in a world that sees kindness as old-fashioned."
Who will play Lois Lane in Superman: Legacy?
The titular role in Superman: Legacy is being played by David Corenswet (Pearl, The Politician), while Lois Lane will be played by The Marvelous Mrs. Maisel star Rachel Brosnahan. The film is set to release on July 11, 2025.